Course Materials and Introductions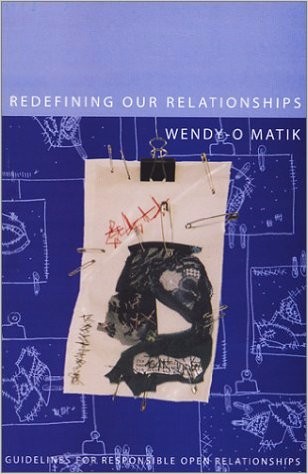 Hi there!
We're so excited to have you in the study group! Feel free to introduce yourself in the comments or if you'd like you can email us privately at [email protected] to say "hi!" We would love to know how you found out about this group and why you're interested in reading along with us!
Remember your course instructors will be around to discuss course materials, but as this course is in it's open enrollment period they might be some space between question/answer in the lectures themselves. If you have a question or comment you'd like answered quickly don't hesitate to reach out via email! If you're a mental health provider who is interested in working with non-monogamous individuals/couples/families you might want to check out our course: Poly 101... Or 2... Or 3... to become an affirming and knowledgeable clinician! If you're an individual in need of support around yourself or your relationship you can reach out to your course instructors for counseling, life coaching, or consultations. Both Traci and Lindsay provide psychotherapeutic services within their states of licensure (Traci|California andLindsay|Texas) and coaching/consultations nation wide.
To get ready for class all you need to do is get a copy of the book! As this book's a bit radical we're not sure how many of you will really be able to access it at your local libraries but here's where you can get it online. Purchase directly from the author's website if you can! You also might want to browse about a little bit to see Wendy O'Matik's other projects.
Course Materials can be found here:
See you in class!
Warmest,